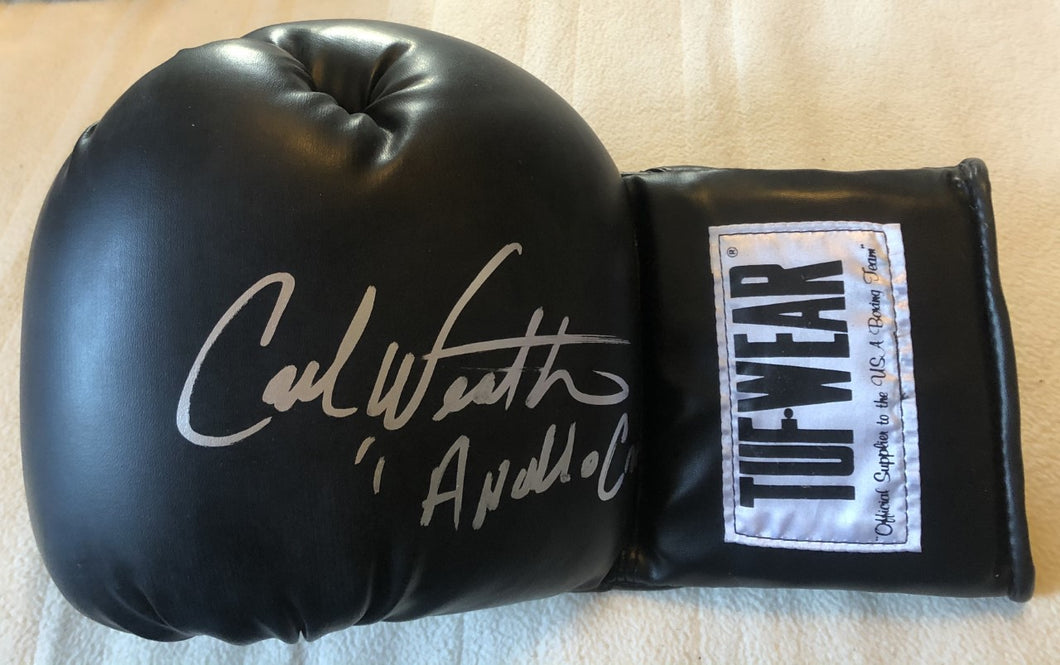 Carl Weathers Autographed TUFFWEAR Black Boxing Glove Inscribed "Apollo Creed"
Regular price $219.99 $199.99 Sale
Carl Weathers Autographed TUFFWEAR black Boxing Glove Inscribed "Apollo Creed" Autographed in person. Glove has been hand-signed and also inscribed in silver felt-tip pen by Carl Weathers (Apollo Creed). 
Apollo Creed is a fictional character from the Rocky films. He was played by Carl Weathers. He is a tough but agile African-American boxer, who is, as the series begins, the undisputed heavyweight world champion.
The lot / autograph(s) includes A picture proof of signing. Certification and Our hologram for authenticity purposes.

Authentication: Photo Proof Certification and Our Authentication Hologram.