BUY, PAY, EASY...
Shopify has done an amazing job creating shop pay, a simple and easy solution. At the point of purchase, the customer will have to click the Shopify button to make purchases. Then, you must fill in the required information, such as payment, card,, billing, and shipping information.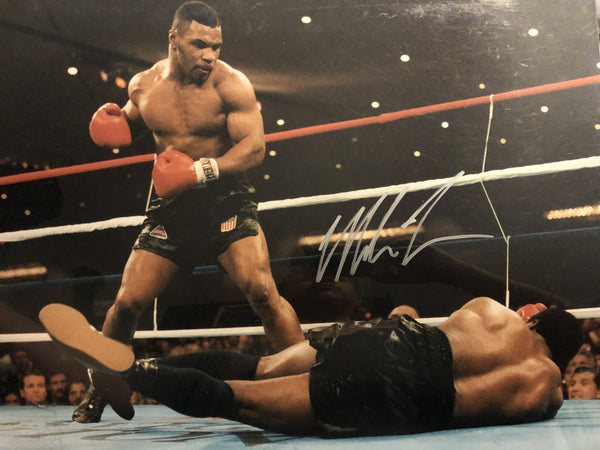 SCROLL DOWN
OUR MISSION IS TO HELP THE FIGHTERS WHO NEED IT THE MOST
OUR NEW YEARS 2020 RESOLUTION AT www.iconsofboxing.com WILL BE TO GIVE MORE TO THE FIGHTERS. PURCHASE FROM OUR WEBSITE AND YOU CAN BE SURE MONIES ARE GOING TO HELP A FIGHTER IN NEED.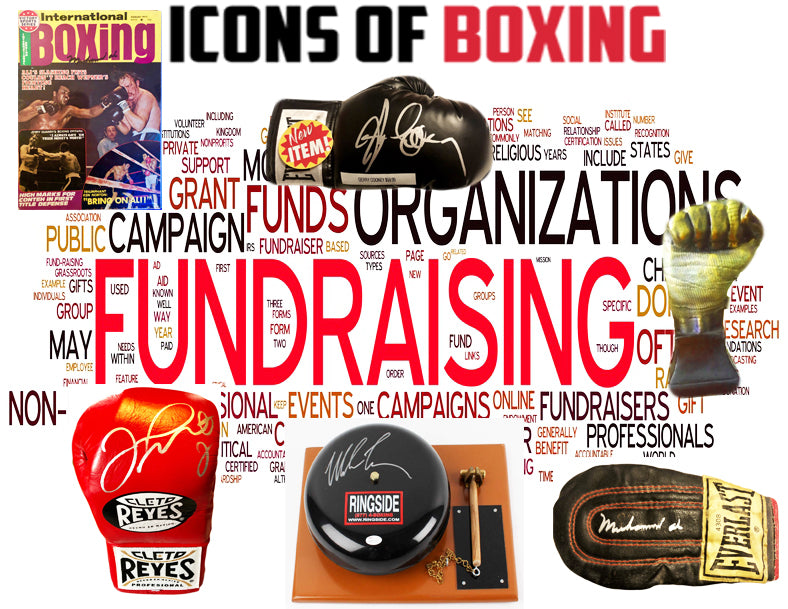 About Icons Of Boxing
Our Trusted Boxing memorabilia Website.
We are proud to be 100% sure that every item we have in our website comes already certified and is re-checked and we are proud to say that everything we sell are genuine collectibles. Some of the Authentication companies we use: JSA, Beckett, PSA/DNA Online Authentics, Steiner, And other reputable companies. So authenticity is key to buying a genuine investment. We offer a full 100% Guarantee with everything we sell.
"The iconsofboxing.com sticker tells you it's been fully inspected, so you never look ridiculous."
Sure, we inspect all of our memorabilia, but when collectors want something that's well beyond the third party inspection phase. That's why you want to go with us. We have done hundreds of in person signings. So there are no kinks and no unintended mistakes in our evaluation of the piece. Which given our line of work, is something you can really appreciate. 
CONTACT US: Any questions? Please Email me Direct at miltonluban@hotmail.com my personal email address!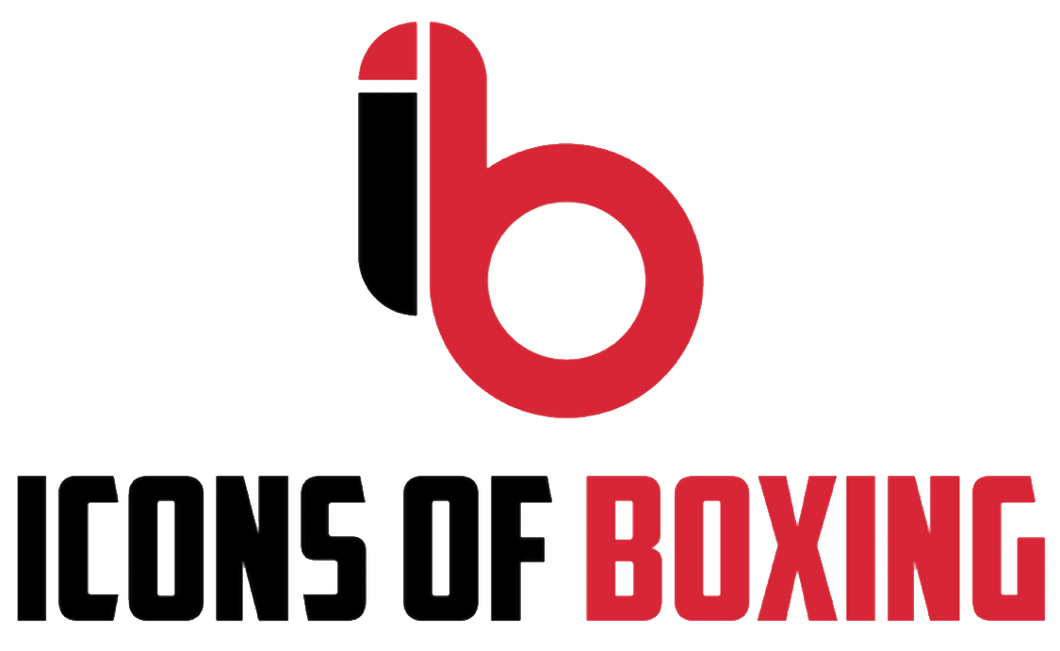 FREE WITH $149.99 PURCHASE. WHILE SUPPLIES LAST...
$99 Value Boxing Bracelet yours FREE when you spend $149.99 or more and as a gift we will include a FREE Championship Bracelet! Limited Supplies, SO ACT FAST!

INVESTABLE NFT's
Buy Rare Collectibles and pieces of History with no commissions or hidden fees... Browse assets and if you like what you see, you can be an owner in a matter of minutes. See our pieces at https://www.voice.com/iconsofboxing
Logo list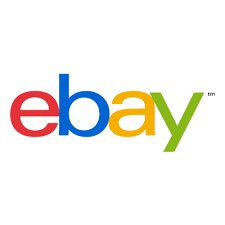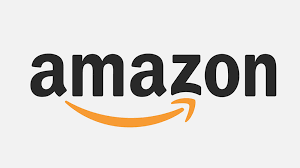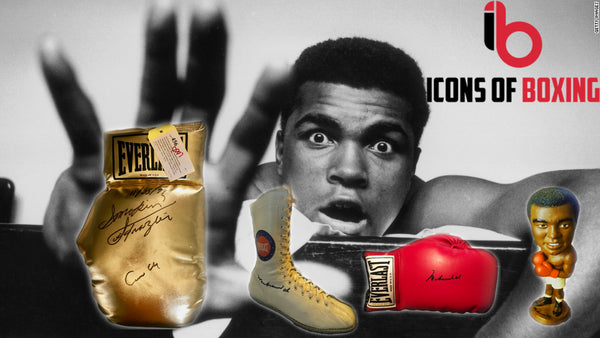 Muhammad Ali Exclusive
Check out our Muhammad Ali Exclusive Section where you will find Rare and hard to find Collectors edition memorabilia that will not be found anywhere. We are always updating our Ali section with New and Exciting Products.
Don't See what your looking for? CONTACT ME DIRECT: miltonluban@hotmail.com 
CLICK HERE

The Floyd Mayweather Jr., Collection!
If it's a Pair large Hand- Signed Boxing Gloves, or a Set of Boxing Trunks, or even a Mayweather Autographed Championship Belt We have it in our Floyd Collection.OUr Floyd Collectio is to give focus to your chosen Mayweather Jr.,  product, collection.
Don't See what your looking for? CONTACT ME DIRECT: miltonluban@hotmail.com
SHOP FLOYD MAYWEATHER JR.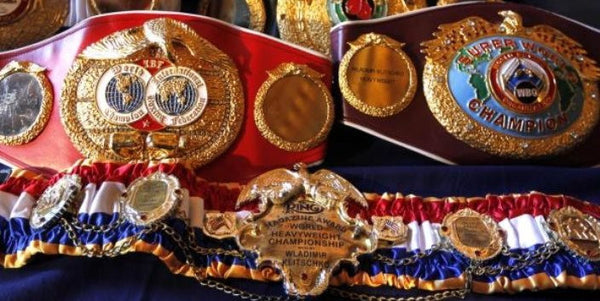 Championship Belt Collection
Check Out our Signed and Unsigned Ring Magazine, WBO, IBF, WBA, WBC and more... Championship Belts section, Newly added. Signed by different fighters like Mike Tyson, Michael and Leon Spinks, Iran Barkley, James Toney, Jessie Vargas, George Foreman, Evander Holyfield, Muhammad Ali, Floyd Mayweather Jr. and more...
Don't See what your looking for? CONTACT ME DIRECT: miltonluban@hotmail.com
Signed Belts