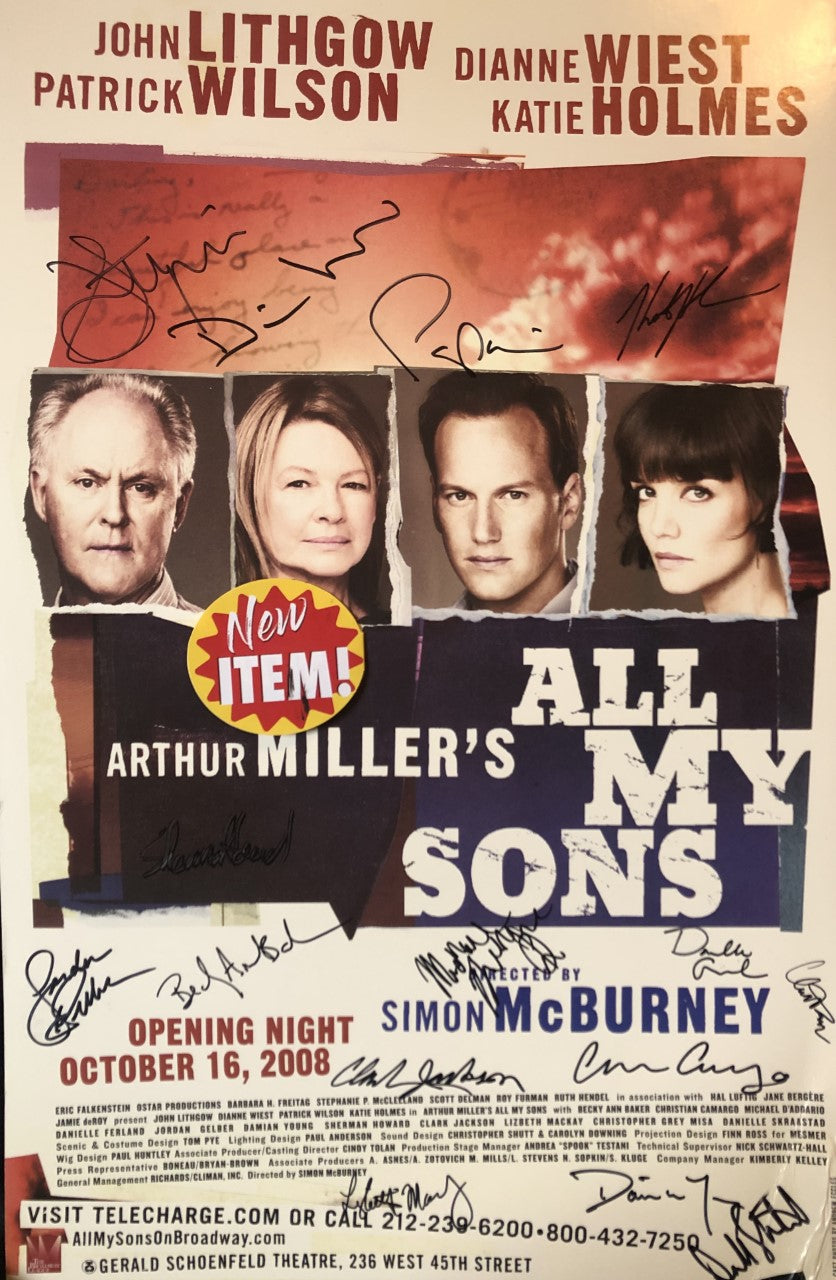 John Lithgow and Dianne Wiest, Cast Autographed signed photo "All my sons" play Poster
Regular price $299.99 $249.99 Sale
John Lithgow and Dianne Wiest, Cast Autographed signed photo "All my sons" play Poster.
Co-starring Tony Award winner John Lithgow, Academy Award winner Dianne Wiest, movie and musical theatre star Patrick Wilson and film actress Katie Holmes, the production — directed by Simon McBurney , ULtra Rare Play Bill poster Actors and movie memorabilia fans!
In a new production of Arthur Miller's 1947 play All My Sons, John Lithgow stars as Joe Keller, a man who runs a factory that made airplane components during World War II. Joe's oldest son is a pilot who has been reported missing in action. Dianne Wiest plays Joe's wife, and Patrick Wilson his surviving son. And then the girl-next-door comes back to town. The girl in question, Annie Deever, is played by Katie Holmes. Annie's father is in prison for ignoring cracks in airplane parts made in Keller's factory, defects that led to the deaths of 21 young pilots, please contact me.. Item is in excellent condition, All autographs are guaranteed.
Shipping: All items are shipped with Delivery Confirmation to assure you the location of your item throughout the entire shipping process
Size 14x22