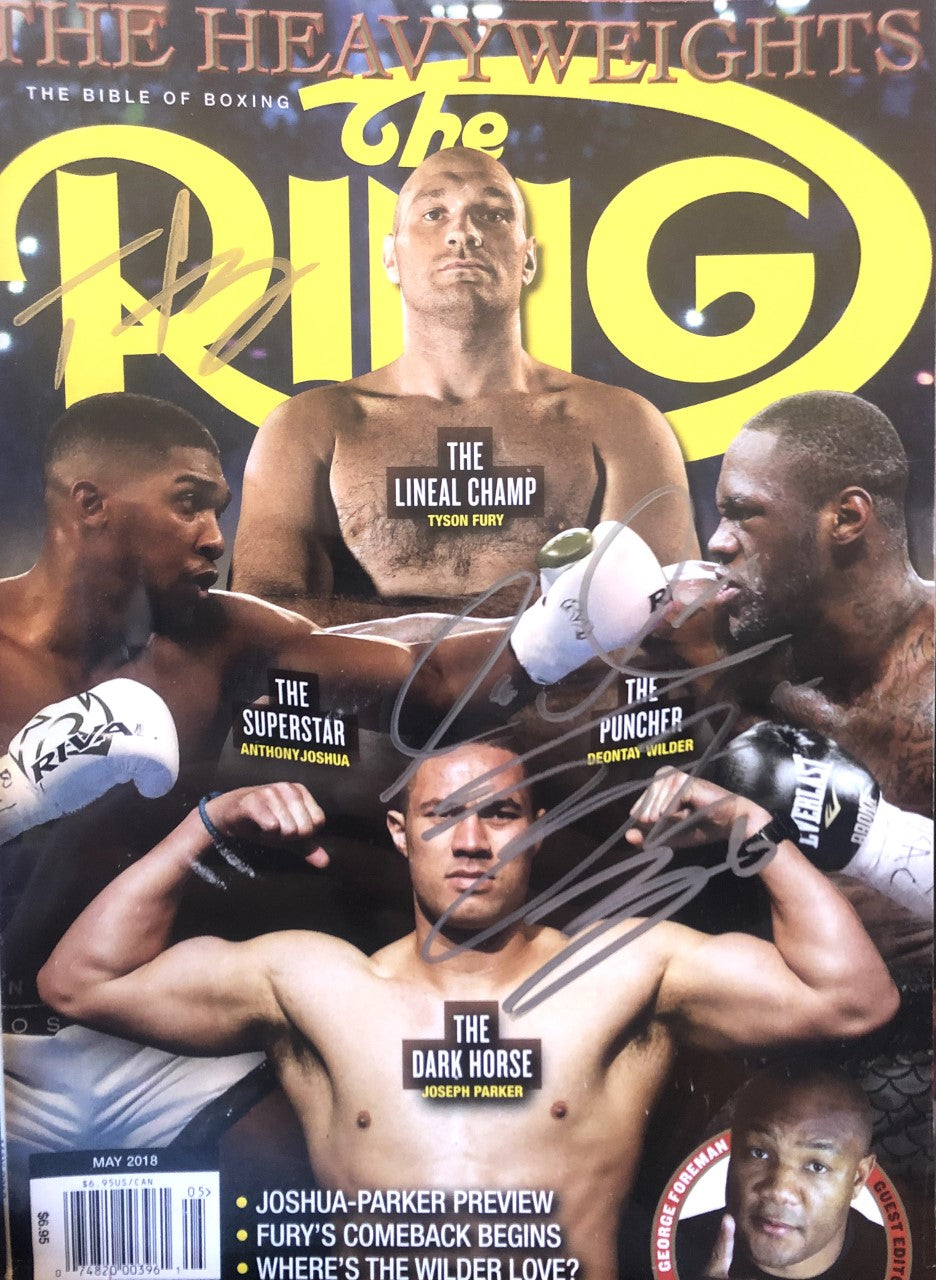 Deontay Wilder and Tyson Fury Autographed Ring Magazine cover
Regular price $229.99 $179.99 Sale
Deontay Wilder and Tyson Fury Autographed Ring Magazine cover.
The two Huge names in boxing memorabilia that every collector wants to add to their collection is on the cover of this Ring Magazine. Dual autographed are the signatures of Big Tyson Fury and Deontay Wilder signed in gold signature and silver, very rare piece of boxing History!
Comes with sticker and COA card of authenticity.