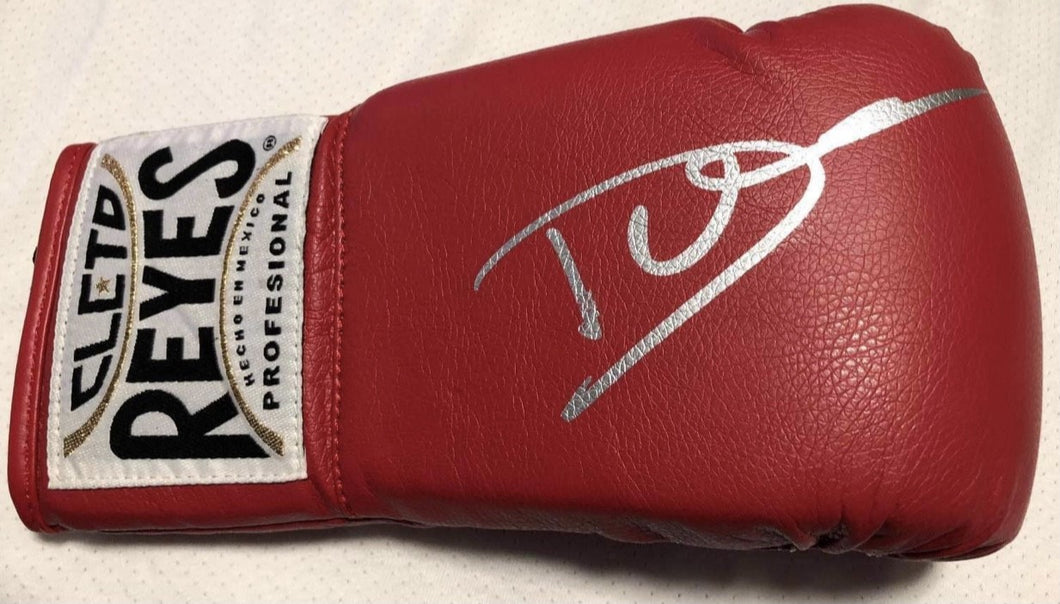 Dolph Lundgren Autographed Everlast Boxing Glove "Drago" Red Reyes
Regular price $599.99 $299.99 Sale
Dolph Lundgren Autographed Everlast Boxing Glove "Drago". Autographed in person. Glove has been hand-signed in Silver felt-tip pen by Dolph Lundgren  (Drago). 
Ivan Drago is a Russian boxer, Olympian, an Infantry Captain for the Soviet Army, and was the main antagonist in Rocky IV. He was an amateur boxer and Olympic gold medallist from the Soviet Union, armed with a punch over 2,000 psi. Although he was able to easily defeat and kill Rocky Balboa's friend and trainer, Apollo.
The lot / autograph(s) includes A Certification and Our hologram for authenticity purposes.

Authentication: Authentication Hologram.