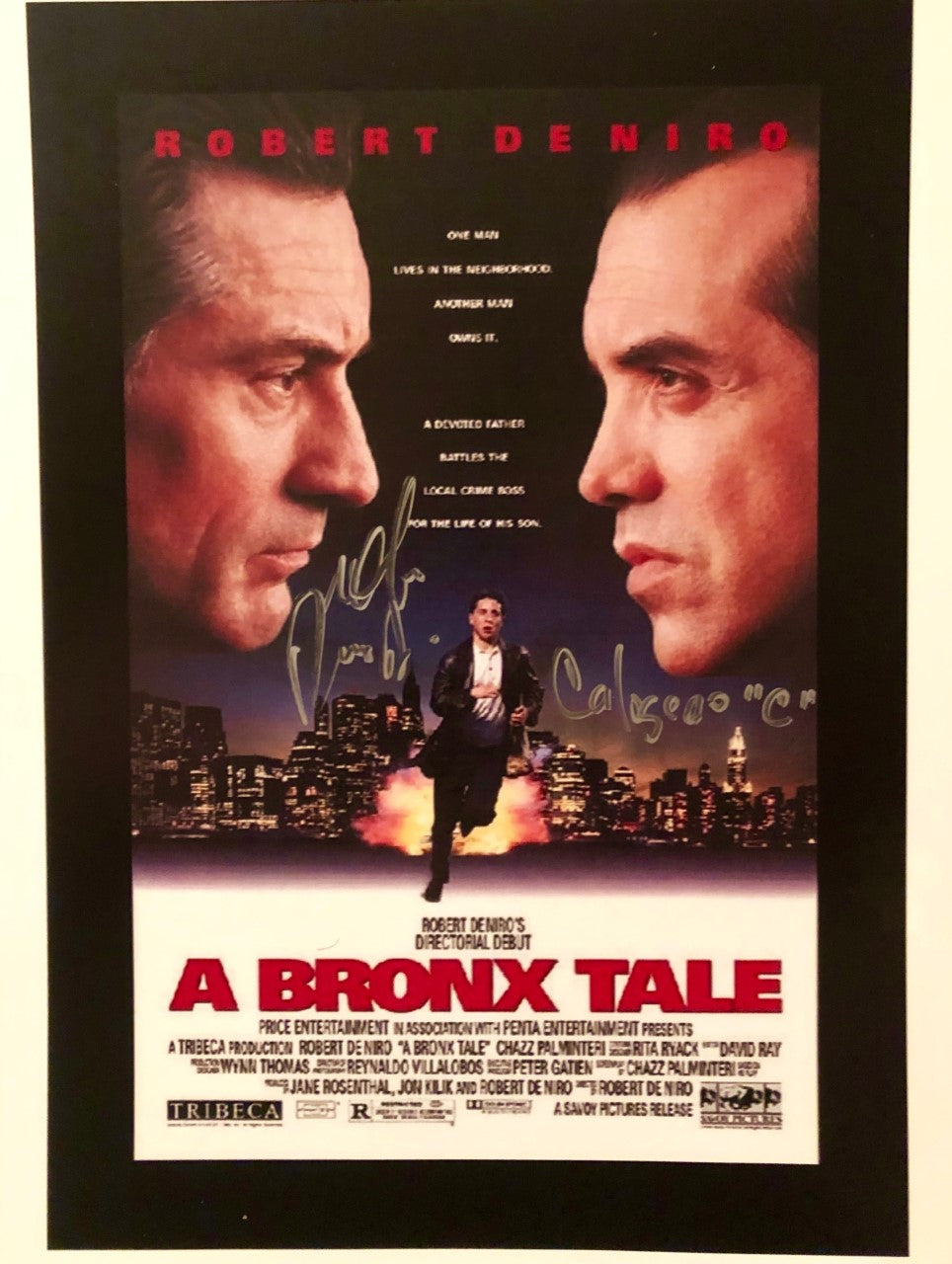 Lillo Brancato A Bronx Tale Signed 8x10 photo w/ Calogero Inscription
Regular price $99.99 $49.99 Sale
Photo measures 8" x 10" in size and has been hand-signed in Silver felt-tip pen by Lilo Brancato Calogero, "C".
As he grows into a teenager on the streets of the Bronx in the socially turbulent 1960s, Calogero (Lillo Brancato) gets taken under the wing of neighborhood mobster Sonny (Chazz Palminteri). Sonny initiates the boy into the ways of gangland life, in direct conflict with his straight-arrow bus driver… The signing of this item was witnessed by Us during a public and private signing. The exact item you will receive will be of equal quality to the one pictured

Authentication: Guaranteed. Photo Proof.