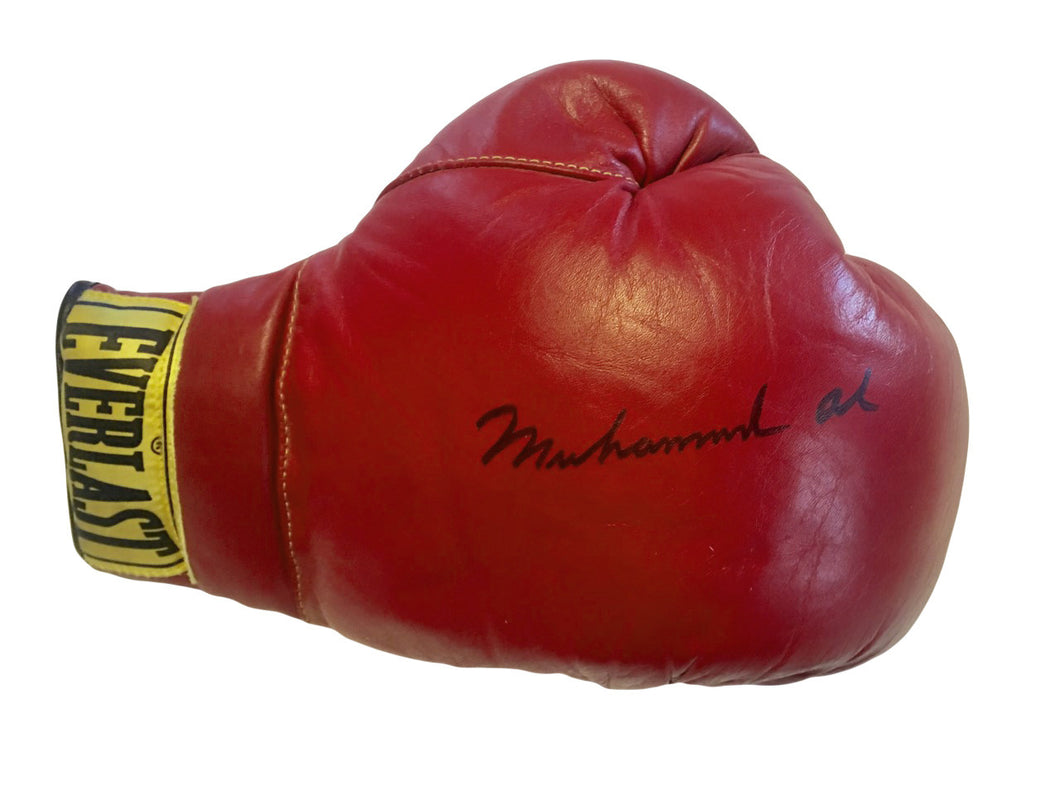 Muhammad Ali Autographed Everlast Old Vintage Boxing Gloves, Perfect Condition!
Regular price $2,999.99 $1,999.00 Sale
This Rare and Perfect Condition Red Vintage Everlast glove has been personally hand-signed by Muhammad Ali. In a clean and long Beautiful signature. Autograph Comes fully certified with also photo of Ali signing these Gloves. Certificate of Authenticity  and tamper-evident hologram. Also backed by iconsofboxing.com 
Authenticity Guarantee
..