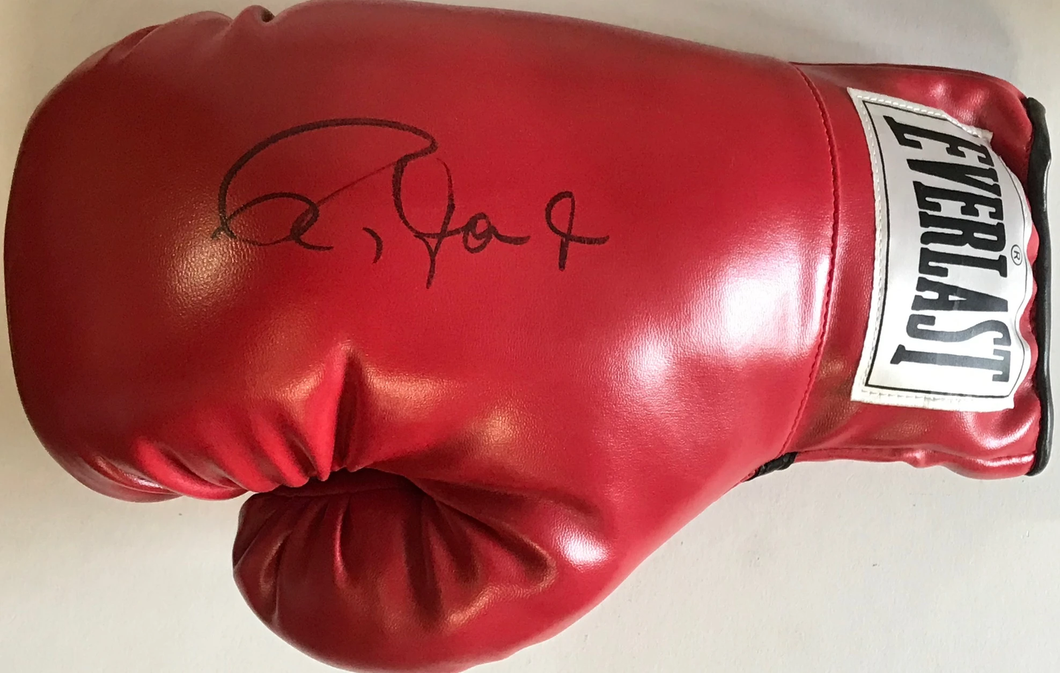 Roy Jones Jr. Everlast signed Autographed Red Boxing Glove Certified Photo proof.
Regular price $199.99 $159.99 Sale
ROY JONES JR !!!
 MIDDLEWEIGHT CHAMPION 1993 !!!
SUPER MIDDLEWEIGHT CHAMPION 1994 !!!
 LIGHT HEAVYWEIGHT CHAMPION 1998 !!!
 HEAVYWEIGHT CHAMPION OF THE WORLD 2003 !!!
 BEAUTIFUL GLOVES
 SUPER RARE PRIVATE SIGNING !!!
 RETAIL VALUE $249 !!!
 Jones was Ring Magazine's "Fighter of the Year" in 1994 and was voted the "Fighter of the Decade" in 1999 by the Boxing Writers Association of America. Pound for pound, there is no doubt that Roy Jones Jr. was one of the best boxers in history.
These Boxing Gloves of Champion Roy Jones Jr., The 90's "Pound 4 Pound King" has been personally signed by Roy Jones Jr. Himself and is Signed In Marker. Autographs Comes fully Authentic Signings certified and tamper-evident hologram! Also backed by iconsofboxing.com Authentic