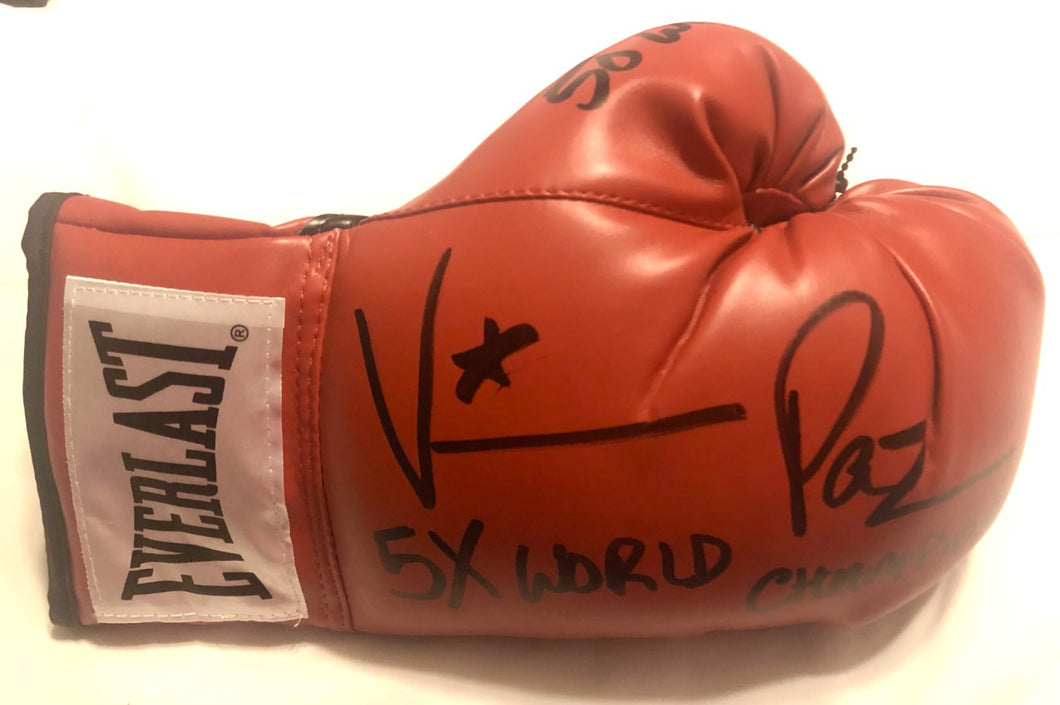 Vinny Paz Pazienza Signed Autographed Boxing Glove 5X World Champ 2020
Regular price $149.99 $99.99 Sale
Vinny Paz Pazienza Signed Autographed Everlast Boxing Glove 5X World Champ 2020 inscription, In Person Hand signed - A simply stunning piece, Several available. Personally signed by Vinny. 
Also backed by iconsofboxing.com Guarantee. And Photo Proof. Big Bold and Dark signature!
My Vinny Paz is a personal friend of ours.